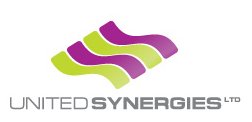 United Synergies is committed to providing young people with a sense of confidence and optimism about their future.
Young people who are disengaged from mainstream schooling or who are ineligible to attend can face significant difficulties in achieving their personal goals for employment, further study and social belonging.
The Noosa Flexible Learning Centre is part of the Edmund Rice Education Australia Flexible Learning Centre Network in Queensland (which forms EREA's Youth and National Initiative for supporting marginalised youth).
Main Office: 12-14 Ernest Street Tewantin
Postal Address
: P.O.Box 365  
Tewantin Qld 4565
Tel:  (07) 5442 4277
Fax:  (07) 5442 4846
Email: admin@unitedsynergies.com.au
Other Sunshine Coast locations:
Caloundra – 2/1 Bulcock Street, Caloundra Qld 4551
Phone: 07 5341 8428
Nambour – 53 Price Street, Nambour Qld 4560
Phone: 07 5441 1330
Gympie  – 3/22 Barter Street, Gympie 4570
Phone: 07 5482 8556
URL: http://www.unitedsynergies.com.au/index.php?optio/../id=13&Itemid=19